Tantric Massage
Book now
PLEASE NOTE, THIS MASSAGE AND ITS OPTIONS ARE NOT SEXUAL SERVICES! ANY FAILURE WILL IMMEDIATELY INTERRUPT THE MASSAGE WITHOUT POSSIBILITY OF REFUND
Tantric massage is a unique experience that will allow you to discover new sensations of well-being and sensuality, while connecting with your body, your energy and your mind. Thanks to specific techniques and respectful and caring support, you will be able to explore your sensuality, release your tensions and find a deep inner balance. Treat yourself to a moment of self-discovery and letting go, and discover all the benefits of tantric massage on your body and mind.
How : This massage is practiced on a naked body, different positions will follow on a mattress on the floor. The entire body is massaged. Intimate areas are considered not as erogenous, but like all other parts of the body.
For whom : (Men only) Due to the very intimate and intense aspect of the massage, it is particularly aimed at people with a strong need to let go. This massage is not formal, it will adapt to your needs, while maintaining a respectful exchange between the two bodies.
Duration : Approximately 1 hour of massage
Price : 100 euros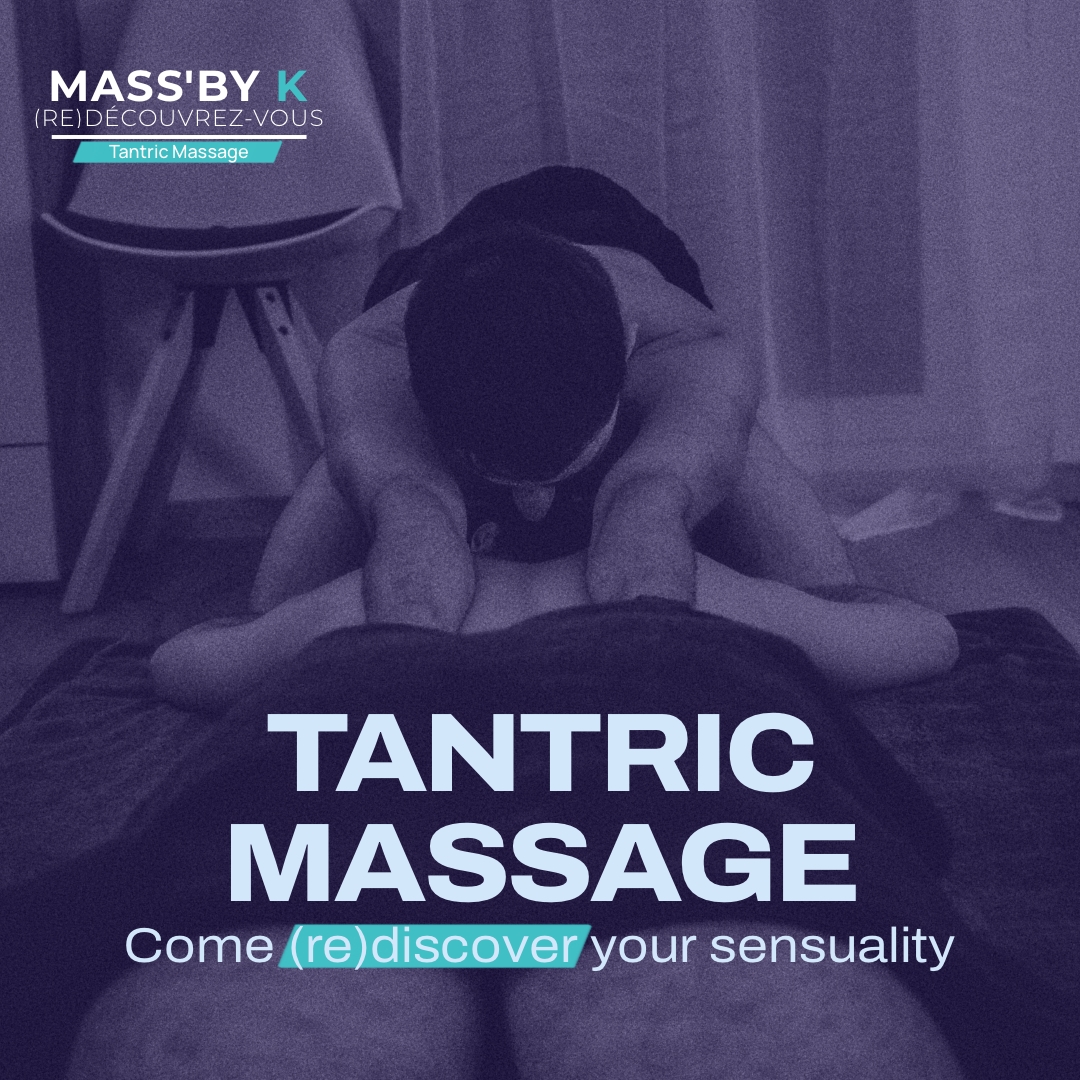 Option(s) :
90-minute massage
+ 50 euros
Add an additional half-hour to your massage
---
Tantric ritual
+ 60 euros
Tantric massage in its Ritual version adds a new dimension thanks to a sensory mix that will accompany you through touch, breath and sensuality towards new experiences. During this massage you will sometimes be blindfolded. If this is a problem please let me know before the massage
---
Shower of Jupiter
+ 60 euros
Let yourself be tempted by a ritual as a prelude to the Massage, during which the masseur takes care of all the stages of a shower, from undressing to drying. Everything will be done by the masseur in order to begin this tantric journey. Be careful, the masseur does not shower with you, he simply takes care of you
🥶🥶
Attention aux frileux ! En hiver, la salle de bain peut être un peu fraîche malgré le chauffage d'appoint. Si vous êtes sensible au froid, pensez-y avant de choisir cette option ;)
🥶🥶
---
Under 25yo
- 25 euros
Enjoy a 25 euro discount on tantric massage upon presentation of an identity document proving that you are 25 years old or younger